Trust & Safety
·
Fully Remote
T&S Automation Specialist
Are you a data enthusiast with a passion for harnessing the latest technologies to shape the future of online safety?
Are you a data enthusiast with a passion for harnessing the latest technologies to shape the future of online safety? Do you thrive in environments where data analytics, and automation converge to create cutting-edge solutions? We are on the lookout for a forward-thinking individual to join us as a data-driven Trust & Safety Automation Specialist.
In this pivotal role, you will spearhead the evolution of our Trust & Safety technology, leveraging advanced data analytics, AI, and automation tools to redefine user safety standards in the digital realm.
Who We Are
Pet Media Group is redefining an entire category of marketplaces - assisting over 10 million consumers every month in finding the pet of their dreams in a way that is both safe and transparent for both pets and their caregivers.
Our international team is based in 13 different countries, and we make sure to meet up in person at least a few times per year to learn, develop and have fun!
You will drive impact by...
Champion fraud detection: Automate and eliminate fraudulent listings and poor animal welfare practices through automation (pre- and post-moderation) powered by cutting-edge technologies and data analysis
Improving the tools & processes that our Trust & Safety agents use in their day-to-day work to make their work more efficient and effective by leading the development of our internal moderation application, which integrates different data sources seamlessly
Raising the service level at scale for our >7M monthly users by continuously looking for ways to improve the user experience, and provide answers to to their questions in a scalable way, e.g by implementing chatbots, support guides etc…
Your day-to-day responsibilities will encompass...
Crafting and delivering compelling insights derived from data analyses, guiding strategic decisions related to Trust & Safety
Identifying the biggest opportunities for improving Trust & Safety on the site through automation
Building light-touch applications, both through code and low-code alternatives, to address the biggest opportunities
Coaching individual T&S agents on how to make best use of the tools and processes
Due to the strategic importance of these topics, you will work directly with our CEO and Trust & Safety Lead
You are an ideal candidate if you possess...
Any professional experience from a classified or marketplace is highly valued
A minimum of 4 years' professional experience in roles encompassing automation, data analytics, or trust and safety operations, coupled with an exceptional grasp of SQL and Python.
Experience from a classified, 2-sided marketplace or similar
A Bachelor's or Master's degree in fields such as Computer Science, Automation Engineering, Data Engineering/Science or related disciplines.
Proficiency in utilizing cloud-based tools for data analysis such as Google BigQuery (or related tools)
Experience in creating compelling data visualizations in tools such as Looker Studio / Tableau / PowerBI or related technologies.
A background in growth-oriented companies, showcasing adaptability and the ability to thrive in a fast-paced, evolving environment.
Strong verbal and written communication skills in English, enabling effective collaboration and documentation.
Preferred qualifications include:
Robust problem solving and engineering skills
Proficiency in Python, SQL and Javascript
Experience with some of Google Cloud Platforms offerings, including Cloud Functions, Cloud Scheduler, Pub/Sub and Firestore
Experience building UIs in Retool
Application Process
We are conducting interviews on an ongoing basis, so we encourage you to apply promptly. The position may be filled before the final application deadline.
We eagerly await your application and the potential to welcome you to our team!
Team

Remote status

Fully Remote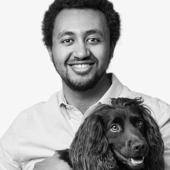 Contact
Bensam Solomon
Head of Business Development & Strategy – Operations & Strategy
Perks and benefits
Work that matters 🐾

Opportunity to directly impact strategy to help more than 10 million people each month to find the animal of their dreams.

Flexible working hours 🕐

At PMG we are confident in each others' ability to be masters of their own time while producing a great output.

Headquarter in center of Stockholm 🏢

Work in the center of Stockholm, close to great restaurants, parks and shops.

Opportunity to grow 🚀

Be part of an ambitious, high-performing team with people from diverse backgrounds.

Solid backing 💰

Strong backing by some of Europe's leading investors (e.g. Verdane and Otiva) who are early investors in leading companies such as Klarna, NA-KD, Apotea and Desenio.
About Pet Media Group


Pet Media Group is the leading operator of online marketplaces for pets and their related goods and services.
Through our trusted and local brands, we help thousands of animals every day to find a new loving home as well as assisting their human caregivers in the process. Our ambition is to continue to provide trust, safety and convenience to both pets and their caregivers.
Our mission is to partner with and acquire the leading pet and horse marketplaces across Europe, and add value to consumers, businesses and animals alike through technology, marketing, operations and capital.
Backed by world class investors such as Verdane Capital, Back in Black, Otiva Capital and 183 Invest our journey has only begun to grow our portfolio of leading brands within the pet vertical.
Trust & Safety
·
Fully Remote
T&S Automation Specialist
Are you a data enthusiast with a passion for harnessing the latest technologies to shape the future of online safety?
Loading application form